While rumors persist that Porto and Real Madrid are interested in his services, Javier "Chicharito" Hernandez prefers to abstain from talking about them, and instead concentrate on the Mexican National Team.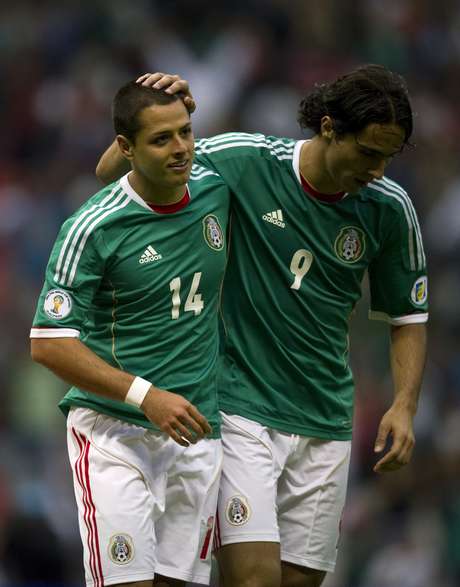 The same cannot be said about Hector Moreno , who is flattered just to hear his name linked to teams like Barcelona.
"Chicharito" avoided the possibility of saying good-bye to Manchester United, saying that the important thing right now is the "Tri."
"Now I'm 100 percent concentrated on the Selection, I am with the Mexican Selection, now the club istands apart, the most important thing are these matches," he said."You have to separate, you have to keep all respect for the Selection, the most important right now is Guyana and El Salvador."
But does he fret with the rumors?
"I am here, with the Mexican Selection," he said to reaffirm that he was not ready to talk about anything else.
Mexico rolled thorugh CONCACAF qualifying, accumulating the maximum 12 points.
Chicharito added that the perfect record is not an obsession for the team.
"It is not in our heads to be perfect, it's in our heads to come out the way we've come out in all our matches, looking for the win, looking for three points, obviously doing everything we can and what the manager wants and we can also please the people," he said.
For his part, Moreno sais he's satisfied to be recalled to the team despite the fact the team has little to gain.
He added that his present he was with Espanyol, and acknowledged the rumors that Barca, Juventus and Inter Milan are reportedly interested in him.
"The truth is I know nothing," he said. "I'm here and I only read it in the morning, but I don't know anything. Like always, when they talk about someone it's flattering, it motivates you to keep doing good things, but right now (there is) nothing, I'm with Espanyol."