C.D. Guadalajara confirmed that legendary player Salvador Reyes died on Saturday after battling colon cancer for two months. He was 76 years old.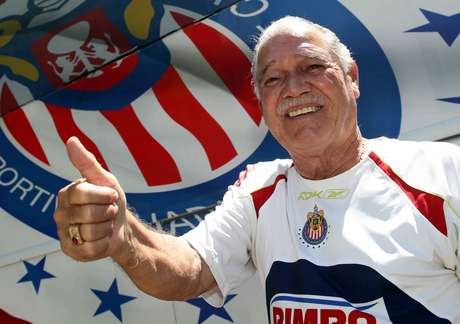 "Club Deportivo Guadalajara laments the loss of one of its greatest icons. Rest in peace Salvador 'Chava' Reyes," wrote the team on its Twitter account.
Reyes died in Guadalajara, the city in which he was part of one of Chivas' most historic teams. His squad won 7 of the clubs 11 titles, including in: 1956-57, 1958-59, 1959-60, 1960-61, 1961-62, 1963-64 and 1964-65.
"Today Chivas is in mourning. Mexico is in mourning. And the whole world of soccer is in morning as Salvador Reyes passed away," the club said on social media.
Reyes played three World Cups with the Mexican national team and scored 122 goals with Chivas, which honored the former players as one of its all time greats during the team's 100 year anniversary in 2005.
"Chivas and all of its fans unite to offer condolences to the Reyes family for the loss of our greatest scorer," the team wrote.
A service was to be held for Reyes on Sunday and on Monday he will be honored at Omnilife Stadium and a service will be held for his fans.