Colombia's U-20 team defeated Ecuador 2-1 in the Hexagonal Final of the South American U-20 Youth Championships in Argentina Sunday.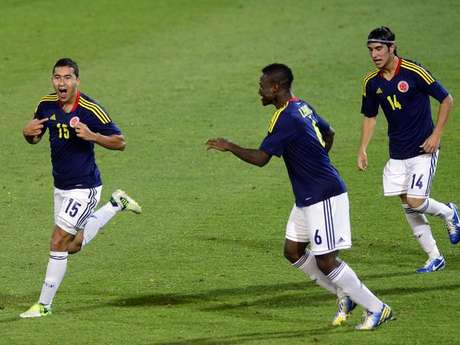 Juan Nieto and Juan Fernando Quintero scored for Colombia, while Miguel Parrales scored for Ecuador.
Both teams were strong in the midfield in the first half, with Ecuador generating more chances on goal.
Uchiari for Ecuador and Quintero for Colombia both pressured the goal.
Mauricio Cuero set up Nieto for the first goal, and Quintero made it 2-0 before Parrales responded with afine header in the 39th minute.
On the next date, Peru takes on Colombia, while Paraguay plays Ecuador.
To vote on who was the best player in Champions League, click here .
To play the Memory Game with the best hairstyles in Champions League, click here .