Cruz Azul went the dramatic route, d efeating Atlante 4-2 in penalty kicks to end its title drought with seven lost finals to win the Clausura 2013 Copa MX tournament.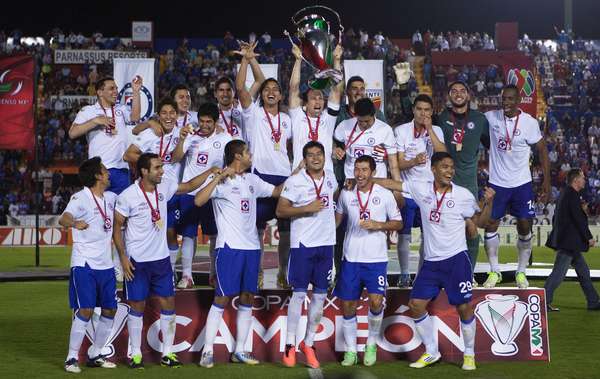 In t he meeting in Cancun, the visiting side took control at the start of the game but Atlante was able to balance the game by halftime, with Cruz Azul having four shots on goal and Atlante three.
In the second half, Atlante, playing without top scorer Esteban Paredes, sufered from physical problems, but was better at the start of the half before Cruz Azul began to shoot forward, getting close to goal with approaches from Javier Orozco and Gerardo Florez.
Jesus Corona had his rare mistake in the 77th minute and Atlante was close to scoring but Orozco was able to clear it.
Two minutes from the final whistle, Gerardo Torrado put the ball in to Teofilio Gutierrez but Villalpando was able to save his team while on the counterattack Jeronimo Amione got a shot off t hat was saved by Jesus Corona.
After a 0-0 draw in regulation with few options and great interventions by goalkeepers Jorge Villalpando and Jose de Jesos Corona, everything was ultimately decided from the penalty spot. There, Corona was decisive again stopping the first shot from Francisco 'Kikin' Fonseca.
For Cruz Azul, Teofilio Gutierrez, Javier 'Chuletita' Orozco, Alejandro Castro and Pablo Barrera asserted the first four shots.
After Corona's save against Kikin, Alberto Jorge and Luis Quizo made their shots before Luis Venegas missed to give Cruz Azul the 4-2 victory.