Argentinean midfielder Daniel Montenegro heads nine players placed on the transfer list by America on tournament as they prepare for the 2013 tournament.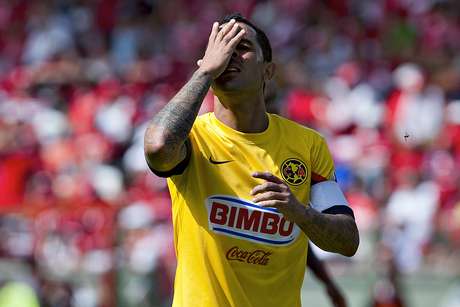 Montenegro, the team's captain, spent the last three seasons with the Aguilas, scoring 26 goals in 122 matches , but he could not give the team a title it has been seeking since the Clausura 2005 tournament.
The 33-year old Argentinean scored on Sunday on the second leg of the Apertura semifinals, where America was eliminated by Toluca.
Montenegro first arrived at the team in 2009 from Independiente in Argentina. During his career he also played with River Plate, Olympique de Marseille, and Zaragoza in Spain.
Aside from Montenegro, America also placed the following players on the transfer list: Adolfo Rosinei, Patricio Treviño, Jorge Reyes, Daniel Acosta, Pedro García, Isaac Acuña, Daniel Márquez and Armando Navarrete.
To watch Ines Sainz's Goal Show, click here .
Sainz blogs about the remarkable Chicharito Hernandez here .
To see who Cuauhtemoc Blanco picked to win the Liga MX title, click here .

AP - The Associated Press. Todos los derechos reservados. Este material no puede ser copiado, transmitido, reformado o redistribuido.