Athletic director for Pumas UNAM, Alberto Garcia Aspe, accepted that last season the team could not take the proper decisions , leading to a bad season.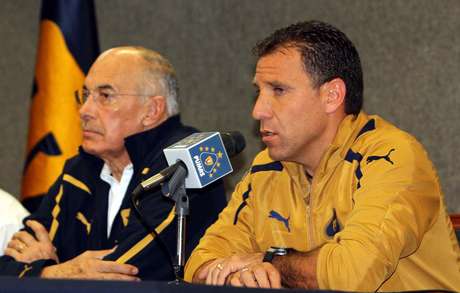 Interviewed at Mexico City's international airport before traveling with the youth team to Monterrey, Garcia Aspe added that the p revious tournament was a learning curve for him and the rest of the front office.
"In life you can fall a lot of times, last season was not the competition we wanted in a lot of ways. We made some bad decisions, but today I Think the roster and technical team understand perfectly what Pumas is."
The former Pumas midfielder added that "you always have to get up and turn around adverse situations. Also, I think we are doing a lot of good things and that this tournament that is starting will be a great one for Pumas."
He also assured that "we are always listening to the fans. For those that were born here we know that fans are very tough and that it is important they be happy, not only with how the team plays but the results."
Aspe stressed that after the bad campaign during the Apertura 2012, "the goal in the tournament that is to start are very clear and that is to qualify to the Liguilla, we hare already done a lot during the preseason."
For his part, the official also said that, according to him, the team has shown it has a good base while showing great progress before the next season begins in January.
Finally, Aspe adressed the new players that have been brought in for the coming season:
"We looked for what the manager wanted, that was the priority and we got what we wanted. I tihnk we are complete and there are few possibilities of more signings."