Pachuca announced its decision to let go of Mexican legend Hugo Sanchez as coach after a lacklustre first season in which the team failed to reach the playoffs of the Liga MX tournament. In his place, the club named former midfielder Gabriel Caballero .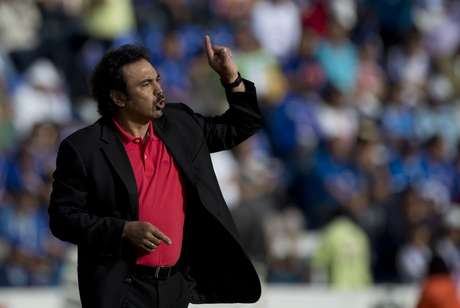 It may have been inevitable after Sanchez failed to meet expectatoins, but the club made it official on Thursday with a statement saying that Sanchez was removed from the post of manager after a disappointing campaign.
"The Executive Board of Pachuca informed Hugo Sánchez Márquez that he will no longer be, as of today, the Technical Director of Club Pachuca," read the statement.
"We thank him for his work, professionalism, his image and everything he gave our institution ," it went on to read.
Even so, the club said that Sanchez would be invited to participate in other projects on behalf of the club.
Under the leadership of the five-time Pichichi in Spain, Pachuca finished with 21 points, including 5 wins, 6 draws and 6 losses , on the outside looking in of the playoffs.
Even so, the most alarming aspect of the season may have been the lack of a clear identity in Pachuca's playing style.
With regard to Caballero, next year's coach, the club also released a statement.
"The new technical director will be Gabriel Esteban Caballero, who graduated from the National School of Technical Directors (Hidalgo Campus). He will give continuity ot our project."