Chile's Deportes Iquique beat Mexico's Leon in the penalty shootout to advance to the group phase of the Copa Libertadores.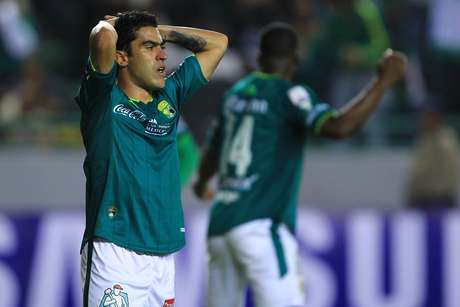 Argentine Rodrigo Díaz scored from the penalty spot twice, one in regulation and then in the shootout, while goalkeeper Rodrigo Naranjo saved two shots of the penalty kicks. The Chileans prevailed 4-2 on penalties after a 1-1 draw in regulation time.
Colombian striker Yovanny Arrechea opened the score in the 46th minute for Leon with a left footed shot after rebound off a free kick.
But the "Rengo" Díaz tied the score at the 57 th minute from the penalty spot after striker Leonardo Monje was brought down in the area by Mexican goalkeeper Christian Martínez.
In a very close game, with a slight dominance of Leon in the first half, and the home team in the second half, neither team was able to break the draw after the 90 plus minutes played at Tierra de Campeones stadium, after a 1-1 tie in the first leg played in Mexico.
In the penalty shootout, Mauricio Zenteno, Manuel Villalobos, Sebastián Ereros and Díaz coverted for Iquique, while Argentine Cristian Grabinski missed his shot.
The Chilean goalkeeper Naranjo held the first two shots of Leon, executed by Colombian Hernan Burbano and Luis Montes, while Vázquez and Arrechea scored.
With the win, Iquique will compete in the Group 4 vs. Velez Sarsfield of Argentina, Peñarol of Uruguay, and Ecuador's Emelec.
AP

AP - The Associated Press. Todos los derechos reservados. Este material no puede ser copiado, transmitido, reformado o redistribuido.