The Pumas players coincide in thinking that the change in manager h as been a good one and are working to adapt to the system imposed by Mario Carrillo, who they recognized for his knowledge and effort since he joined the team.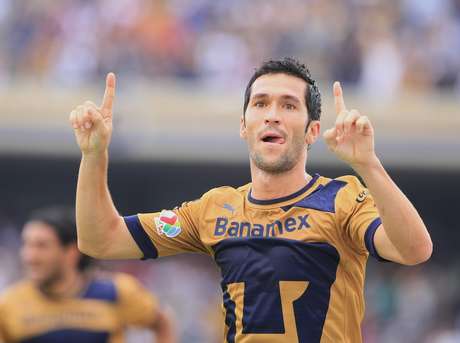 "The changes are always made for good. The team right now has a new dynamic, we made a good match last week and we reached ten Tpoints that, after this start, put us in a good position," said L uis Garcia about the arrival of Mario Carrillo as the new Pumas manager.
The Spanish player accepted that everyone needs to get back to zero and work with the new manager to see what they can bring to the team with their talent each weekend.
"We are going to see if we can work well these next two weeks, adapt to the new manager. The match against San Luis will be a good stepping stone. He wants to work so we can understand his manner of training, his manner of playing and so on. We have to give him a vote of confidence and work hard."
Responding to the possibility of two-a-day training under the new manager, Garcia said the decision depends on Mario Carillo and the players will do what the manager believes is necessary for the well being of the team.
"If the manager thinks it convenient to have another session, an extra one well it will be welcome. We have to work the maximum hours when we need it. That is what we are here for."
For his part, defender Marco Antonio Palacios also gave his opition regarding the changes in the institution: "The arrival of Mario is positive. It is a new stage for us and we are going to try and adapt as fast as possible. I think Mario comes with a lot of enthusiasm and he wants to do things well with Pumas.