Just before being presented as the newest member of Mexican soccer team Leon , Rafael Márquez was very active on his Twitter account ( @RafaMarquezMX ) on which he explained the reasons why he returned to Mexican soccer with a new club, rather than at Atlas where he started his playing career and who had expressed a desire to re-sign the defender.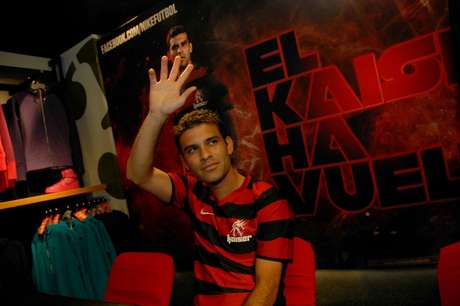 "I'm thankful to Victor Flores who made an effort in the negotiations but he is just 1 against 40 who are responsible for why Atlas is where it's at," Marquez wrote in his first tweet.
"My passion is still for the red-and-blacks and I have faith in returning and doing a lot for the great fan base that doesn't deserve what they have done to it," Marquez wrote.
"Today I am optimistic and motivated with this new stage with Leon, where I will put all my effort to achieve great things," he continued.
"I think I owe and explanation to Atlas fans for why I didn't sign with the club. The reason is clear and simple: 'The administration."
"When I finished with the Red Bulls I always thought about helping Atlas, but they made me feel that they weren't interested in me."
"The team was my priority but they gave no guarantees and above all the showed a lack of respect offering me less than what foreigners earn," he wrote.
The reply from the club was immediate on website . The club refuted claims that Marquez would be paid less than foreign players or any other players on the team, saying, "the stated player would be the best paid on the current roster, as the institution would make a great effort to bring a quality element of note to the team. As such his claims that he wouldn't be paid as much as others on the club, were false."
The club went on to wish Marquez the best.