Morelia and Cruz Azul got the Clausura 2013 going in full force with a thrilling 3-3 draw in the first game of the season.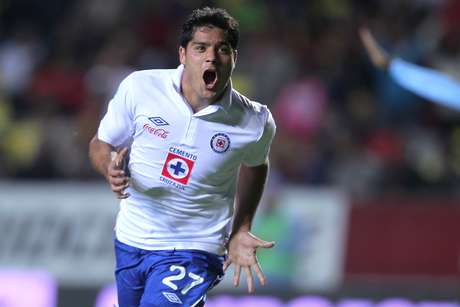 The home side was the more agressive, as Morelia dominated posession a nd scoring opportunities in the first 25 minutes, with only a few key interventions keeping Cruz Azul in the game early.
Regardless, the goal came quickly for Morelia. In under two minutes, Jefferson Moreno received the ball alone in the left post and finished past Jesus Corona on a cross from Leao Rojas for the 1-0.
Cruz Azul struggled to stop the dynamic Morelia attack, but Javier 'Chuleta' Orozco got a shocking goal against play when he found the ball in front of goal on a bad clearance by Frederico Vilar.
Just minutes later, in the 29th minute Hector Mancilla scored his first goal with Morelia on a great cross from Carlos Morales that left the striker alone in front of goal.
Just before halftime, in the 45th minute t he Colombian Luis Amaranto Perea scored a header for his first career goal in over ten years (perhaps justifying why he had gone unmarked by Morelia down the middle.
The two teams went into halftime with a 2-2 scoreline that was more than favorable for a Cruz Azul team that had been outplayed for most of the first half.
Cruz Azul was more assertive in the second half, t hough Morelia continued to attack in the high energy encounter.
Cruz Azul took advantage of its second half control of play in the 65th minute when Chuletita Orozco got his second score of the night with his chest after recieving the ball in front of an empty net from Gerardo Torrado.
In the 71st minute, Morelia got a penalty kick in favor when Vela fouled Enrique Perez in the box. Rodrigo Salinas kicked the ensuing shot past Jesus Corona to tie the score 3-3.
Morelia was the protagonist in the last 20 minutes, pressing forward and frustrating the Cruz Azul defense as it sought to start the season off with a win at home. Cruz Azul, meanwhile, seemed content to hang back and focus on a counterattack.
In the 83rd minute, Joao Rojas had the game winner but Jesus Corona was the hero for Cruz Azul, clearing the ball on the one-on-one.
Cruz Azul finished the game with 10 players after Alejandro Vela was ejected in the 89th minute for a very strong, late tackle.