What seemed like a walkover match for Cruz Azul, almost became a thorn in their back as they struggled to a 3-2 win over Queretaro.

The figure was Omar Bravo, who scored the first two goals for "La Maquina" who got off to a slow start and repeatedly allowed Queretaro to get back into the match.

The first goal by Bravo came in the 8th minute, when Dionicio Escalante made a mistake in the box, leaving the ball open to Mariano Pavone and Omar Bravo to finish.

The second, at 39, when he cut of a center from Christian Gimenez i n the area, pulled it back behind the defender and shot it to the back of the net.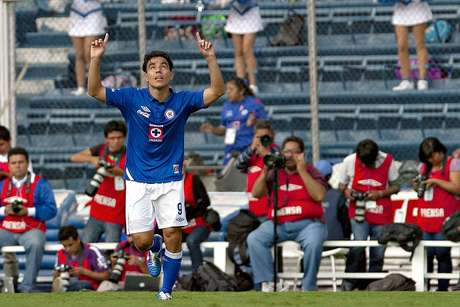 Diego Vera was able to get the momentary equalizer in the 31st mnute on a header alone in the box before Bravo made it 2-1 shortly before hafltime.
Mariano Pavone got on the scoreboard for Cruz Azul to make it 3-1 and right things for the local team as they looked likely to walk to the finish before Luis Landin added another goal in the 72nd minute to bring a new round of suspense to the last twenty minutes of the game.
With the victory, Cruz Azul has 21 points while Queretaro continues to languish with with only three points in thirteen matches.