Leon dominated the entire first half but alloewd Puebla to grow, which came from behind to rescue a 1-1 draw, in a match that opened the activity of the ninth day of the Apertura 2012 from the New Liga MX.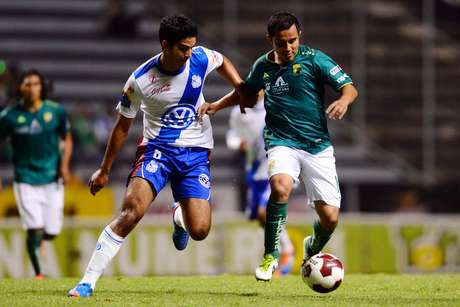 The Uruguayan Sebastian Maz, opened up the score in the 27th minute, but the Argentine Matias Abelairas got the equalizer in the 67th. With this result, the "Camoteros" reached six points, while Leon totaled 14.
Leon dominated, controled and managed the game, but did not know how to finish off its opponents, again, like they did against Chivas, allowing their opponents back into the game.
It was not until the 27th minute, when they were finally able to reflect their dominance on the scoreboard. It all originated in a free kick into the box, where the Uruguayan Sebastian Maz came in all alone to just tap the ball into the back of the net.
It was not until they were down on the scoreboard that the home team finally reacted and showed up at the rival goal in a cross from the right back post where Jaime Duran shot it just above the crossbar.
And like the last time in the match against Monterrey, Puebla eventually reacted in the second part, as Leon conceded some of the initiative.
Puebla did not miss this second chance and got the equalizer in an action in which the American DaMarcus Beasley stole the ball from the Leon defense and passed it to the Argentine Matias Abelairas, whose shot hit the left post in the 67th minute to make the score 1-1.
Coach Daniel Guzman was not satisfied with the draw and sought more presence on offense with Colombian Edinzon Toloza, however, they could not get any more and had to settle for a home draw.

Lineups
Puebla: Victor Hugo Hernandez (Alexandro Alvarez, 54), Ephraim Dimayuga (Matías Abelairas, 33), Jaime Duran, Herminio Miranda, Roberto Juarez, Jesus Chavez, Jorge Gastelum, Diego de Buen, DaMarcus Beasley (Edinson Toloza, 71), Matias Alustiza and Isaac Romo. Coach: Daniel Guzmán
Leon: Meliton Hernandez, Luis Delgado, Javier Munoz Mustafa, Ignacio Gonzalez, Jose Juan Vazquez, Luis Montes, Carlos Pena (Mauricio Castaneda, 88), Edwin Hernandez, Hernán Burbano, Nelson Sebastian Maz (Juan Calderon, 83) and Matías Britos.
Coach: Gustavo Matosas (URU)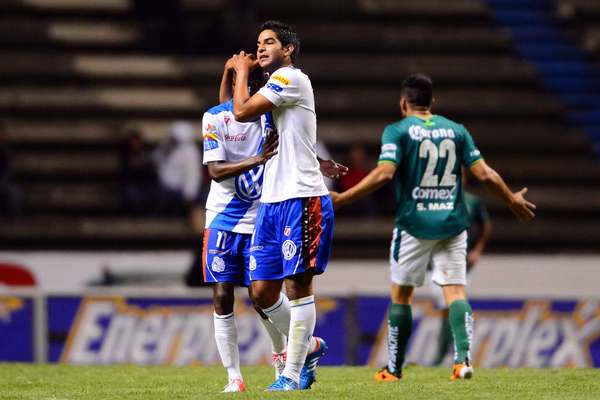 Todos los derechos reservados. Está prohibido todo tipo de reproducción sin autorización.