He entered as s substitute this tournament, but with Mario Carrillo he does not have insurance.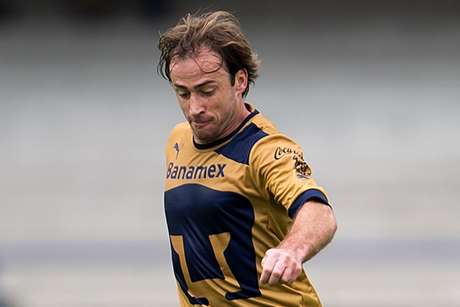 Martin Romagnoli appeared on the Pumas bench in the match against Chivas, a situation that makes the midfielder uncomfortable, who hopes to return to the starting lineup.
"Obviously you want to be a starter, you have to work hard to win back a spot in the starting lineup, it depends on you and the decision of Mario to include me in the lineup," he said. "Yes, it bothers me because I am not playing, but in the rules of football no one guarantees you a spot in the lineup, you have to work to win your spot. You always train and work to be in the starting lineup, because that bothers you, but it was the manager's decision that you have to resprect."
In another vein, Romagnoli said the team playted a good match. But it is not enough, because to reach the finals, you have to win matches.
"(The best match) I don't know if it is in the tournament, but I believe if we keep doing things well as visitors, and today we demonstrated that, we played a good match, but obviously we need to get the three points to get us in the group that is fighting for classification," he said.