It was the first home match for Tijuana since the Xolos won Apertura 2013, and it was a fine debut, as Alfredo Moreno scored the lone goal of the match in a 1-0 victory over Leon .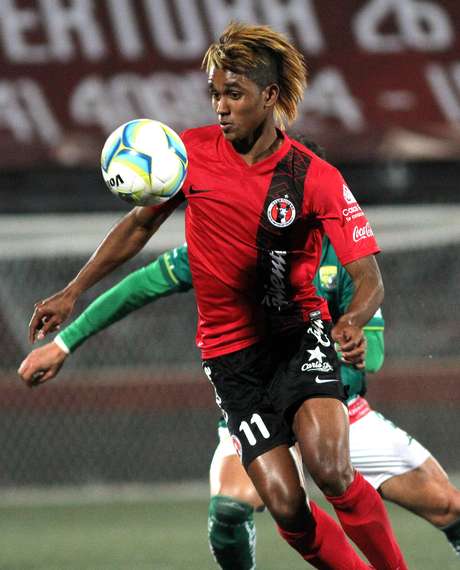 It was the second straight win for the Xolos , who remain undefeated. Moreno celebrated his 33rd birthday in style with the goal in the sixth minute.
In the second half things did not change, but Xolos let clear scoring options go on the feet of Ecuadorian Fidel Martinez , who missed an incredible opportunity.
For Leon,
Carlos Pena
was sent off with a straight red in the 67th minute for tackle on
Duvier Riasco
that cost him even more.
Previously he had been spared a second yellow.
Xolos had to solve the game and take the pressure, but their strikers were not fine at finishing plays and eventually pulled out the victory.
Paul Delgadillo admonished Edwin Santibanez of Xolos (on the bench), the Argentine Cristian Pellerano , Edgar Castillo , the Colombian Riascos, Fernando Arce and ousted Leandro Augusto (80).
He gave Rafael Marqueza and Jorge Zatarain yellows, and expelled with Pena in the 67th minute.
Leon has just one point so far this season, while the defending champs have picked up right where they left off in 2012.