Italian daily Gazzetta dello Sport has published there was a phone conversation between Real Madrid and Milan presidents Florentino Pérez and Silvio Berlusconi that point to an imminent return of Kaká to Italy.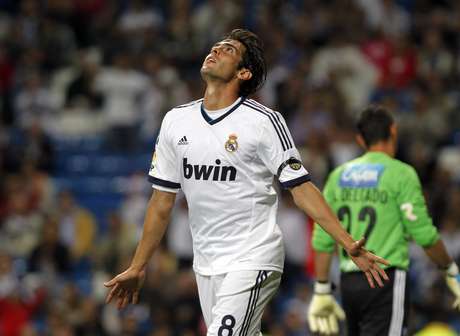 Berlusconi looked optimistic about a possible return of the Brazilian midfielder to the 'Rossoneri', in an interview with cable TV channel Sky. The Milan boss stressed that "as a fan, I dream with his return because he is not only a great player but also because he is a great person and is in our hearts."
Gazzetta also reports that Florentino and Milan VP Adriano Galliani are in continuous contact to discuss the possible transfer and that Kaká's agent Gaetano Paolillo has also talked to Bosco Leite (Kaká's father) who is currently in Sao Paulo. The operation could be agreed or dismissed in 48 hours.
The main issue is the former Golden Ball winner salary. Kaká earns 10 million euros with Real Madrid while Milan would be able to pay him half of that according to Gazzetta.
Milan coach Massimiliano Allegri also seemed eager that the Lombard club makes an effort to bring Kaká back, during the press conference after Milan's victory against Bologna.
"I totally agree with the efforts being made by the club to sign Kaká because it is an important player. Can we climb to third place in the standings with the Brazilian? If we had guaranteed to put us in the Champions League zone, he already would be here but it's not that simple," said Allegri.
The Milan now is sixth with 34 points, nine from Lazio, who is third with 43 and currently has the last Champions League spot in the Italian championship.