"I know someday I will return because English soccer means a lot to me," Real Madrid coach Jose Mourinho said in a video to commemorate the 150th anniversary of the English Football Association (FA).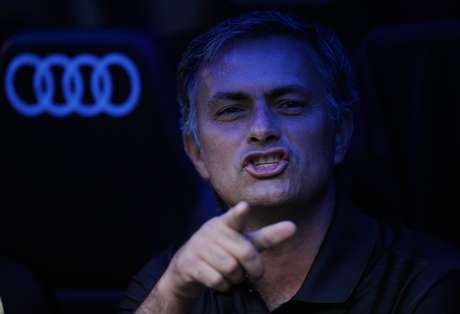 For the 'Merengue' coach, "there would not be a better place to go" than England, because in that country, "you can feel the true passion for soccer," he said.
"I enjoyed the first to the last day (in England). I do not regret the last day, because after that I was lucky to go to Italy, enjoy some success, and also to Spain, so I do not regret the day I left, "said former Chelsea manager.
The Portuguese left the 'Blues' in September 2007 and joined Inter Milan in 2008, where he coached until May 2010, when he moved to Madrid.
Mourinho, who attended the Machester United vs Liverpool match last Sunday at Old Trafford, because the 'Red Devils' are Real Madrid's next opponent in the Champions League, said that "anyone who is in the world of soccer should try the experience of English football, because it is a special feeling. "
Following Mourinho's words, some British analysts have speculated about the possibility of the 'Special One' to return this coming summer to the English league and point to the possibility that Chelsea's Russian billionaire Roman Abramovich try to hire him for next season.