Jose Mourinho was not very friendly during the press conference ahead of Real Madrid's game vs Levante. He refused to answer certain questions and gave short phrases to other ones. One of those was when asked about Benzema's comments saying he was spendind too much time on the bench. "I spend 90 minutes on the bench," was Mourinho's short and dry answer.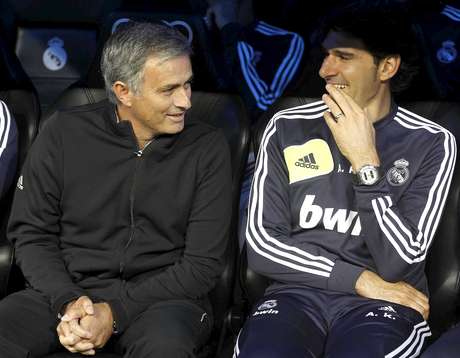 Mourinho has not won yet in a league match at Levante Stadium, which he said "is difficult for everyone." "It's not hard just for us, if a stadium was easier for everyone and difficult for Real Madrid it would be a case, but it is difficult for everyone. They have not lost (at home) for a lot of time, their last defeat at home I remember how it was, "the Portuguese manager said, referring to the victory of Barcelona in Valencia City last season.
Mourinho once again looked uncomfortable when he was asked about Kaká and his playing time: "He Helps the team when he's on the pitch. If he was a left back he would have already played many matches, but he is a playmaker. When he was playing more then you asked me about Özil. Now that he is playing more and playing well, then you ask me about Kaká," he said.
The 'Special One' refused to answer questions about Croatian Luka Modric. He said he preferred to talk about Michael Essien, but nobody asked him about the Ghanaian. Then he was asked about Higuaín's injury and why he was not substituted after the first half of the match against Borussia Dortmund. "Your question doesn't even deserve an answer," was his ugly response.
Finally, Mourinho hinted that he is not satisfied with the playing level of his team, but said that the analysis would be done at the end of season. "The season ends in May, we'll talk then. That's when we'll do a review of the season. I hope to play better than now," Mourinho concluded.