When Jose Mourinho's Real Madrid squad takes on Manchester City Wednesday , it will mark the 100th Champions League match for the Portuguese coach.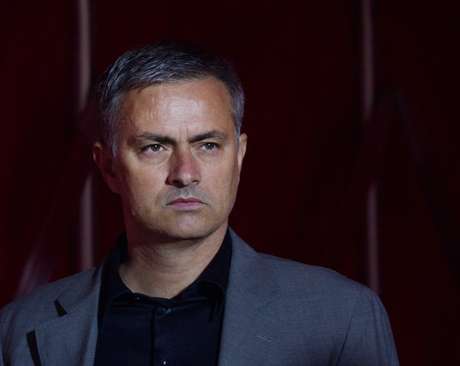 Mourinho will be the fifth coach to reach the milestone, but Mourinho is the youngest of all his predecesors to reach the mark at 49 years old.
Carlo Ancelotti was 51, Arsene Wenger and Ottmar Hitzfeld were both 58, and Sir Alex Ferguson was 62 when they reached the 100-match mark.
The Portuguese coach has been on the bench for Porto, Chelsea, Inter Milan and now Real Madrid for his last 29 CL matches.
Curiously, Mourinho's Champions League debut took place at Santiago Bernabeu Feb. 19, 2002, and since then, he has amassed a record of 54 wins, 25 losses and 20 draws, with 166 goals for and 85 against.
He had his best numbers in 2011-12, when he reached the semifinals with Real Madrid , when his team was finally eliminated by Bayern Munich. Although he did not reach the final, he clinched the best group stage in the history of the tournament with 10 wins, one loss and one draw. His club also scored 35 goals (a rate of 2.9 per match).
In the 10 years he has taken to reach this milestone, Mourinho has faced 33 different clubs, with Barcelona the most frequent opponent, with 12 matches against. Liverpool, Lyon and CSKA of Moscow, with six each, are the next-most on the list.