First it was Mario Balotelli , now Time Magazine focuses on another soccer wunderkind, Brazilian Neymar , as the cover subject of its latest issue.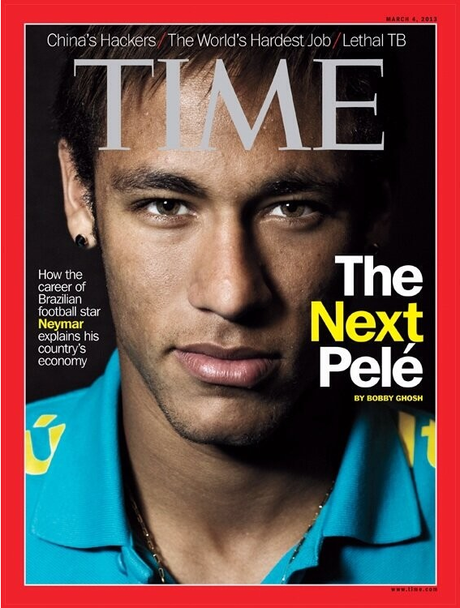 Entitled, " The Next Pele ," the article in the magazine's international edition features the 21-year old striker who was thrown out of his last game.
The subtitle on the cover posits an interesting read , "How the career of Brazilian football star Neymar explains his country's economy.
The timing of the cover is particularly ironic as Pele just came out publicly critizing his heir apparent.
In an interview with O Estado in Brazil, Pele was harsh with Neymar saying , "In Santos we say that he is the best in the world, but he cares more about appearing in the media than to play for the team. Neymar has a big responsibility. But his concern is to change his style, or his hair cut."
Pele also said Neymar needs to learn how to play against Europeans and that he should join Barcelona, as he is rumored to be doing in the near future .