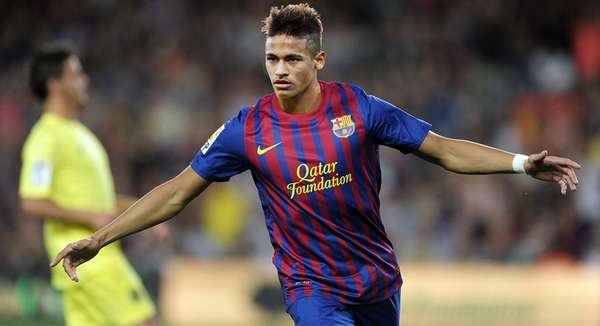 Brazilian
news outlets are buzzing about the possibility of the country's top soccer player,
Neymar
, bolting for Europe sooner rather than later.
While the
fact that
his name is being
linked
with Barcelona
is
no
novelty
, many are now reporting that the transfer is almost a formality.
They have gone as far as to publish manipulated photos of the
Santos
striker
wearing
a
Barça
jersey in
photomontages
.
The pictures depict Neymar doing everything from playing with a Barcelona jersey to him being presented as a new signing at a press conference in what is widely accepted will be his next destination.
Check out the photos at
Notichampions
,
Palco Catolico
and
Mundo Futebol
.
Neymar
appears to be the main objective for Bar
celona
ahead of the
2013/14
,
but
Santos continues to openly refuse to sell their best player, at least b
efore the World Cup
in Brazil
.