Former England midfielder Paul Gascoigne is recovering in intensive care at a hospital in the United States following a setback in his battle to beat alcoholism, close friend Gary Mabbutt said Sunday.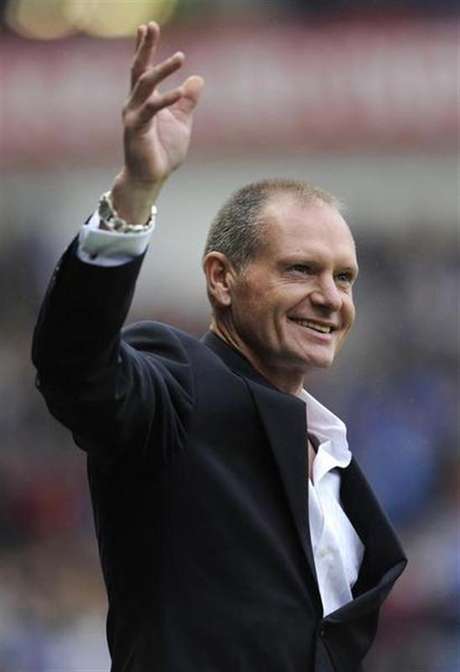 Gascoigne, a star of the 1990 World Cup, flew to Arizona this week to receive urgent treatment for alcohol addiction after a relapse.
"The first part of the treatment was the detox and unfortunately Paul had a very bad reaction to the detox which meant that as a precaution he was moved from the clinic to a hospital where he was put in intensive care so that they could monitor him," Mabbutt told Sky Sports News.
"But I spoke to his medical team here in the U.K. who spoke to Paul this morning. It's not a life-threatening situation and Paul is back on the road to recovery and hopefully soon he will be back into the clinic to continue his rehab."
Footballers past and present have offered support to "Gazza," one of England's most talented and much-loved footballers, after seeing images published of him in ill health at a charity function last week.
A group of close friends, including former England teammate Gary Lineker, organized for him to fly to a treatment center in Phoenix.
"Gazza is struggling," Lineker wrote on Twitter Sunday. "Let's hope he can hang on in there. Others have generously offered to help."
Gascoigne scored 10 goals in 57 matches for England, helping the team reach the semifinals at the 1990 World Cup and European Championship in 1996. At club level, he played for a number of teams including Newcastle, Tottenham, Lazio, Rangers, Middlesbrough and Everton.
Since quitting the game in 2005, he has been plagued with alcohol and mental-health problems that are putting his life in danger.
"Over the years he has had a lot of support from the football family, but of course it could be a long road to recovery," Mabbutt said. "Now Paul's asked for the help, we can focus on getting through this."
AP - The Associated Press. All rights reserved. This material may not be published, broadcast, rewritten or redistributed.