A new report from Spanish site AS claims that former Barcelona manager Pep Guardiola would have stayed with the team if certain key players had been sold.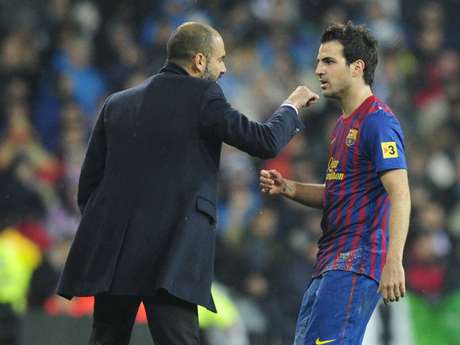 The former manager had asked for Cesc Fabregas, Dani Alves, and Gerard Pique to leave because they were not committed. The Villa trade had more strategic reasons.
"Gardiola felt especially defrauded by Cesc as a person, as he was the one to bring him and extend a hand, Fabregas failed him," said sports agent Francois Gallardo, who manages John Terry among others, to the site Intereconomia.
Sandro Rosell and the Barcelona front office refused. It had already been rumored that Guardiola would only stay if Pique left, as they pair had a publicly rocky relationship.
"Sandro new that those players were untouchable because the fans would not accept selling them," added the agent.
Guardiola had said that he left the team because of personal reasons, as he wanted to take a year off to be with his family.