Real Madrid continued to miss in the La Liga tables with a 1-0 loss against Sevilla to fall to eight points away from league-leader Barcelona.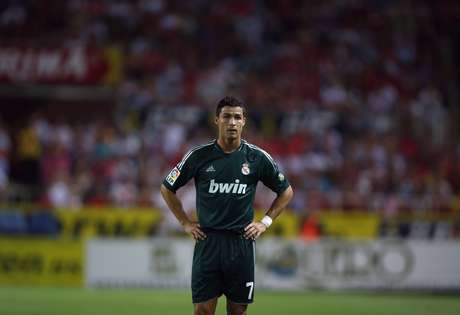 Sevilla opened up the score in the 2nd minute with a goal from Piotr Trochowski on a great shot inside the penalty box.
Lucas Modric got a great opportunity in the 50th minute to get the equalizer but his shot hit the crossbar.
Throughout most of the second half, Sevilla was not content to defend its lead instead moving forward to try and extend it.
In the 80th minute Crisitano Ronaldo got the ball alone in front of goal but a superb, but controvesial, intervention by Fernando Navarro was enough to clear the ball against the strong protests from the Portuguese striker.
The lasting image of the match would be Ronaldo walking off the field, blood streaming down his arm after a hard fall late in the match.
Madrid had suffered two tumoultous weeks after the star striker's declarations that he was sad at the club, with tensions prepared to get tighter as the team embarks on one of its worst starts in the league.
After the loss, Real Madrid stands at 10th place in the league table with four points.