The Real Madrid-Rayo Vallecano match has been rescheduled for 7:45 p.m. Monday (1:45 Eastern time), confirmed the Professional Football League.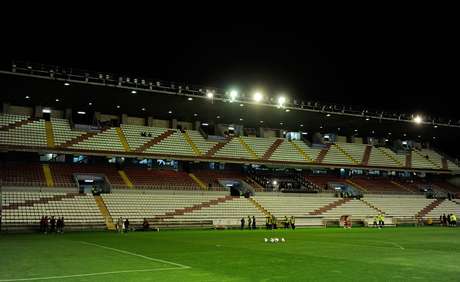 The time was agreed to by both teams.
At first, the match was scheduled to be played at 8 p.m., but the plane schedule with Sevilla leaving La Coruna moved the match up 15 minutes so it would avoid overlapping with the open match.
Real Madrid issued a statement on its web site explaining how the events unfolded and the situation was resolved:
After the unfortunate events that led to the suspension of the match, Real Madrid asked the LFP that the match be held Monday during the day, to avoid the potential hazards that would put the match in dispute. The president of the LFP has decided, however, that the match will take place at 7:45 and he has assumed personal responsibility that everything should transpire as normally planned. Real Madrid based its concern on the absence of dates to play again should the match not occur that day."
Sunday's match had to be postponed when it was found that several of the wires for the stadium lights had been cut .