Hit with the news that captain and starting goalie Iker Casillas could miss up to three months with a fractured hand , Real Madrid has reportedly moved to sign Sevilla's Diego Lopez as a replacement.

Reports from Spain have Lopez and the club agreeing to the move . Spanish website Marca reported that a transfer for 3.5 million euros had been agreed to by the clubs.

It is uncertain whether Lopez will come in to start in place of the ailing Casillas, considering that coach Jose Mourinho had already been using perennial backup Antonio Adan as a starter in the last month – a move that has generated a maelstrom of controversy in the Spanish capital. Adan was red-carded recently and suspended for a couple of games, putting the controversy on hold temporarily, when Spain's international keeper was injured.

Lopez , 31, was playing his first year with Sevilla after being sold to the club in the summer from Villarreal. Although he was expected to replace Andres Palop as the starting keeper, the two have split time so far this year without either winning the job outright.

Lopez who played for Real Madrid's youth academy is expected to have to fight for a spot with Adan.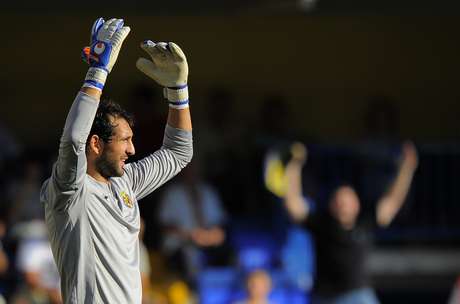 Bracket: Pick the best player of the Champions League
Play our Memory Game with the best hairstyles of the Champions League