Atletico Madrid striker Radamel Falcao will leave his current club to join European champions Chelsea instead of Real Madrid, Spanish media report. Sports website Punto Pelota has said that the London club will pay the 60-million euros buy-out clause to acquire the Colombian international and Italian website Tuttomercato published that Chelsea owner Roman Abramovich has invited Falcao to a London tour at the end of December.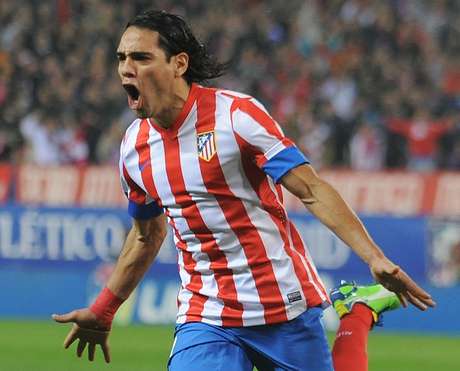 Abramovich would show Falcao the club's facilities including the stadium Stamford Bridge and the city of London so he can see how his life would be like in the English capital.
After being chased by several teams since the past summer transfer window, Chelsea has always been the team that appears as the top candidate to acquire the 26-year old, who is the hottest player in the market right now. The reports say that Abramovich would be willing to pay Falcao wages for 200 thousand pounds(325,000 dollars) per week .
Roman Abramovich has done everything to convince the 'Tiger' moving to London and it appears that the news would be made official during the winter transfer window that starts in January 1 st .
Real Madrid, which was the other team interested in Falcao, has reduced his chances of buying him mostly due to the risks of going directly to Atletico's biggest rival. Falcao would get his hero imgae damaged by a move to the 'Merengue' club.