According to online newspaper El Confidencial Atletico Madrid striker Radamel Falcao would stay in Madrid but would be moving to the 'Colchoneros' biggest rival, Real Madrid.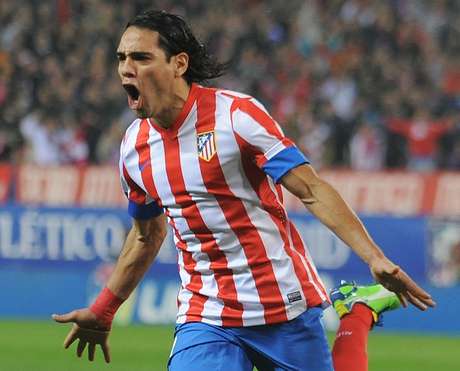 According to the website, the Colombian has commented to his teammates that there is a tentative agreement so he can dress in white next season, after the 'Merengues' pay the 60-million euros buying clause set on him.
The 26-year old will be the most wanted player in the winter and summer transfers, with Chelsea, Manchester City and Real Madrid looking as the biggest candidates to acquire the two-times Europa league top scorer.
Even with the uncertain continuity of Jose Mourinho, Real Madrid president sees Falcao as a player any coach would want and is determined to buy him no matter who will be on the club's bench next season.
Atletico Madrid knows that Falcao won't stay for long as he can secure a salary much bigger than the one he currently earns and can aspire to win more titles with any of the teams interested in him, especially a league title. Even though, he stays committed to Atletico's cause, Falcao has declared before that he would like to eventually play in another club and his exit next season is a given by Atletico's executives and fans.