Spanish media has reported that Lionel Messi had a scuffle with Real Madrid defender Álvaro Arbeloa after the Real Madrid-Barcelona match on Wednesday.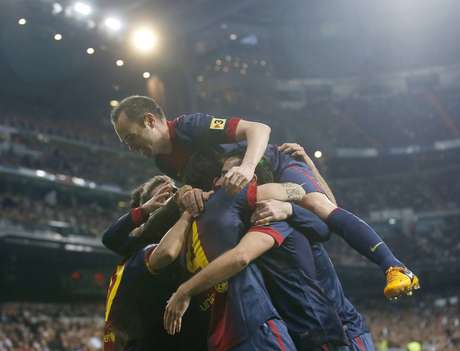 According to Punto Pelota and Marca, right after the 'Clasico' which ended in a draw, Messi went to face Arbeloa in the parking lot of Santiago Bernabéu stadium and insulted him calling him 'dumb' among other things. Arbeloa who was in his car with his wife, was surprised of Messi's reaction. A Barcelona employee grabbed the Argentine to take him back to Barcelona's bus, according to eyewitnesses.
Marca also published Real Madrid squad is upset with Messi's behavior inside and outside the pitch. The Argentine had several encounters during the game with Arbeloa and Xabi Alonso who marked him up at all times. At the 78 th minute of the game both Arbeloa and then Xabi Alonso touched the Ballon d'Or winner in his face which prompted a reaction by Messi who complained to the linesman as seen in the video above.
Messi was not at the level he normally is in this type of matches, but he made the assist to Cesc Fabregas who scored Barcelona's only goal on Wednesday.