A $130 million bid by Real Madrid to snatch Brazilian star Neymar from the clutches of rival Barcelona – the club most commonly linked with the player's impending move to Europe – l ooks to be dead as a report in Spain , albeit from a pro-Barça sports publication, says the forward rejected the deal.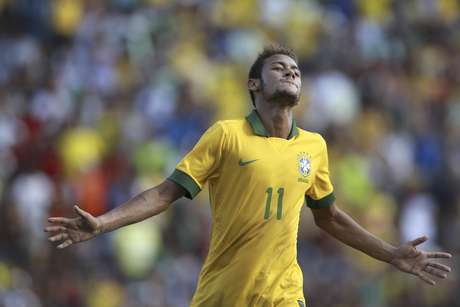 Sport.es had first reported that Real Madrid President Florentino Perez had made the huge offer – much more than what was reportedly offered by Barcelona – last month, but the publication is now saying that Neymar has specifically nixed any deal with the Merengues .
Win a trip to US-Mexico qualifier with Blackberry 10.
The report says that Neymar was not overly impressed with Real's offer and that after sitting down with his father and analyzing the situation, it was clear: is time with Santos is ending and this summer he wants to make the switch to Europe and there is only one team he wishes to play for, Barcelona.The report claims that any conversations or negotiations between Perez and Neymar are over, although they do not provide a source for their information .