The relationship between Real Madrid defender Sergio Ramos and manager José Mourinho has become nonexistent, revealed journalist Alfredo Duro in the Spanish TV show Punto Pelota this Thursday.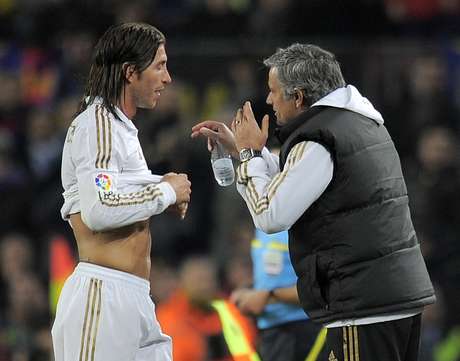 Duro also said that if the relationship doesn't improve at the end of the season, either Sergio Ramos or Mourinho will leave the club.
"Everything is related to what's been happening lately… There is no credibility between player and coach," Duro said. The Spanish journalist also mentioned that the Portuguese manager gives special treatment to certain players: "there is different treatmentin the locker room. There is a distinction between the Portuguese clan, players close to Moruinho and players isolated like Sergio Ramos," he added.
Diego Torres of Spanish daily El Pais had also reported that Mourinho and Sergio Ramos had a not very friendly exchange of words at a meeting between Mourinho and the squad the day after Real Madrid's loss vs Getafe.