Ricardo La Volpe will return toMexico to coach Atlante, where he won his onlycareer title, confirmed via Twitter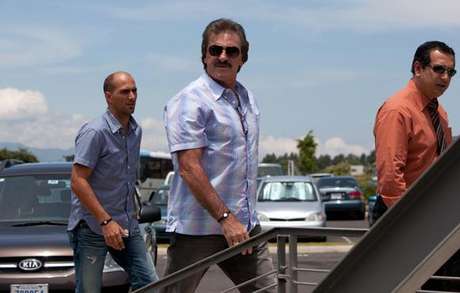 theteam president
Jose AntonioGarcia
from Paraguay.
The Argentinean coach will be in charge of theteam for two years and his focus will be indeveloping young and experienced players to returnAtlante to the national spotlight.


This will be the third time La Volpe coaches theteam.
He first coached in the 1988-199 seasonwith little fanfare before returning in 1991-1996.


With a foundation of players like MiguelHerrera , Jose GuadalupeCruz , WilsonGraniolatti , Rene IsidoroGarcia , Daniel Guzman, Mario Garcia, andRaul Gutierrez, Atlante won the 1992-1993title
after defeating Monterrey 4-0 in thefinal.


The Argentinean was hailed as a genius intransforming these players through his offensivephilosophy and defensive schemes.


The last time La Volpe coached in Mexico was in2009 when he was in charge of Atlas, where hefound little success. He coached the CostaRican national team during the Gold Cup
andresigned shortly after the end of the tournament.