The Spanish paper El Pais assures in its latest edition t hat Real Madrid manager Jose Mourinho gave order to his players to "antagonize" Lionel Messi and Dani Alves in the first leg of the Copa del Rey semifinals with the end of making them lose their concentration.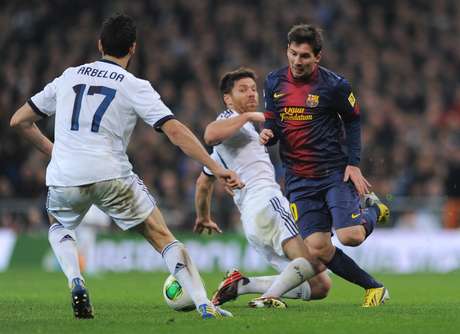 According to the paper, only three players followed the directive: Alvaro Arbeloa, Xabi Alonso and Michael Essien. The rest of the team, it seems, refused. Carvalho, Varane and Khedira were the first to deny the order while Cristiano, Ozil Benzema and Callejon simply ignored their manager.
Diego Torres, who wrote the article, assures that the roster does not understand Xabi's attitude. Arbeloa, meanwhile, will do what Mourinho asks because the Portuguese manager has threatened to find his replacement if he does not improve.
During the game, both players pursued Messi and fouled him, insulted him and in one case even slapped him in the face.