The athletic sanctions regarding the Italian soccermatch-fixing scandals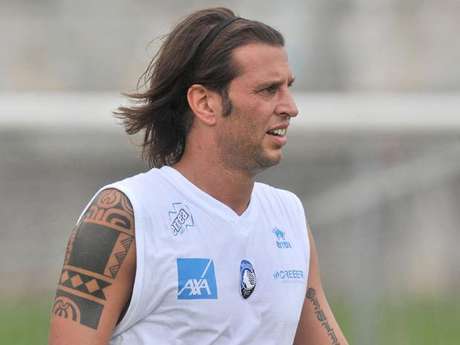 have been delivered,including 52 players and 22 clubs with a maximumpenalty of 15 points or five years for theirimplication in the scandal.
The sanctions come as the Italian FootballFederation Disciplinary Commission began itsinvestigation on May 31. The teams and players cannow appeal the decisions.
The only team to be sanctioned in the Serie A is
Atalanta
, who received a twopoint penalty to begin the next season. TheAtalanta captain,
Cristiano Doni
,has
been banned from the sport for twoyears.
His penalty joined a three and a half yeardisqualification he had already collected from anearlier scandal.
In the Serie B,
Reggina
and
Pauda
received sanctions of 4 and2 point respectively, while
Empoli
received a charge of onepoint.
The biggest penalty went to third division
Albinoleffe
who will be chargedwith a 15-point penalty,
Ancona
wih eight points,
Novara
withfour, and
Pieacenza
withfourteen, while other teams were given fines butnot given point reductions.
Out of the 52 players, the biggest sanctions werefive year bans against
MarioCasasno
,
Luigi Sartor
,
Alessandro Zamperini
and
Nicolas Santoni
.
Another trial is expected in July that couldimplicate more Serie A teams and even result inarrests for many of the players and officialsinvolved in the match-fixing.