Uruguay's U-20 team topped Peru 3-1 in the hexagonal final in the South America U-20 Youth Championships in Argentina.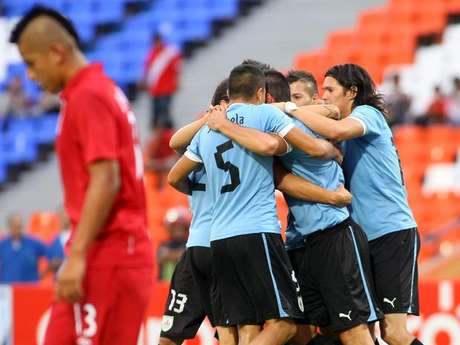 Fabricio Formiliano scored off a corner kick in the 13th minute to get things rolling for Uruguay.
Peru then lost Jean Deza on a second yellow card in the 26th minute, and Peru was down to 10 men.
But Peru was able to equalize on a goal by Yordy Reyna in the 42nd minute.
Peru pushed forward in the second half, but goals by Lopez and Rolan for Uruguay closed the scoring.
To vote on who was the best player in Champions League, click here .
To play the Memory Game with the best hairstyles in Champions League, click here .