The final of the Copa Sudamericana ended in scandalous fashion as referee Enrique Osses awarded the game to Sao Paulo after their opponents Tigre refused to play the second half amid claims that players were assaulted at halftime and threatened with guns.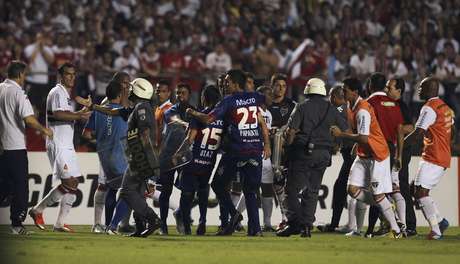 The Brazilian side was ahead 2-0 when the game called after goals from Lucas in the 23rd minute and Osvaldo in the 27th. But the trouble started with the whistle for the end of the half.
A brawl started among players on the field that was eventually controlled by police. Although everything seemed to have settled down, more trouble apparently waited in the locker rooms.
Tigre coach Néstor Gorosito came out of the locker room and claimed that police and Brazilian security personnel for Sao Paulo attacked his players physically and threatened them with guns . Osses confirmed that he saw Tigres players injured in an interview with Fox Sports .
After waiting for close to half an hour for the Argentine squad to return to the pitch, the referee called the game in favor of Sao Paulo.
Amid the celebrations of the Brazilian, Tigres players showed bruises and injuries to television cameras explaining their decision not to play the second half.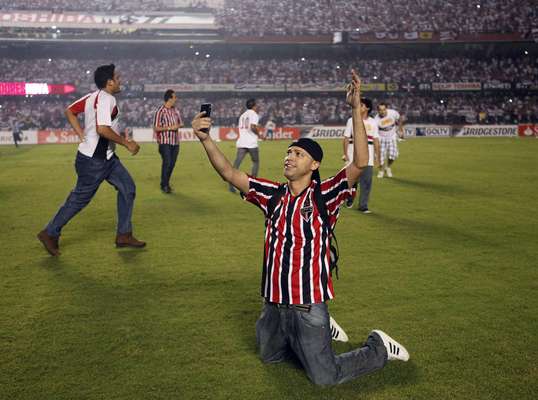 EFE - Agencia EFE - Todos los derechos reservados. Está prohibido todo tipo de reproducción sin autorización escrita de la Agencia EFE S/A.