The former Real Madrid player, Raul Gonzalez, seems the easiest choice , currently playing with Al Sadd Qatari . Raul is the only Spaniard to make the IHHFS list of the top 20 active scorers, bu t he doesn't crack the top three. Find out the surprising list below: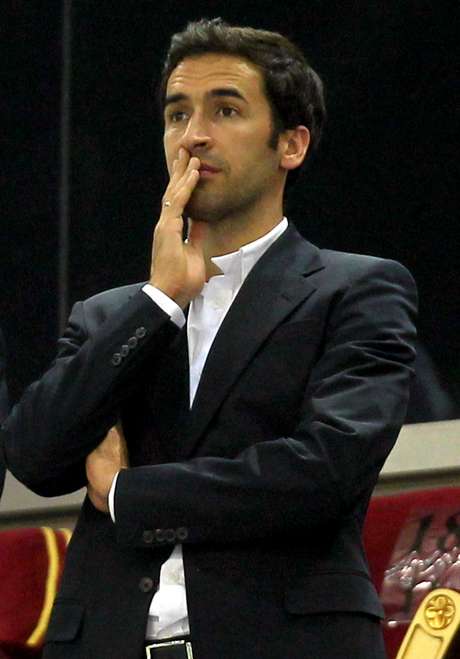 The top of the standings is hte Austrian Aleksanar Duric of the Tampines Rovers with 348 goals in 384 matches , Estonia's Narva Maksim Gruznov of JK Trans with 303 in 495 and an old Brazilian legend, Rivaldo (283 in 580 games ), who is finishing out his career win the Angolan league with Kabuscorp.
Othe r famous players to make the list are Thierry Herny in fifth place with 265 goals in 525 matches, Raul Gonzalez (7th with 260 in 628), The Uruguayan Sebastian Abreu (10th with 236 in 428 games), the Italian Francesco Totti (13th, 221 in 518) and Cameroon's Samuel Eto'o (14th with 214 in 386 days).
As for Cristiano Ronaldo and Messi, for once the Portuguese striker wins the battle as Messi failed to make the Top 20. Ronaldo was 15th with 213 goals in 339 matches.

EFE - Agencia EFE - Todos los derechos reservados. Está prohibido todo tipo de reproducción sin autorización escrita de la Agencia EFE S/A.