Barcelona midfielder Xavi Hernandez recognized that his team did not play well on Wednesday against A.C. Milan, where they lost 2-0 in the first leg of the Champions League Round of 16 and has challenged his team to mount a "historic comeback".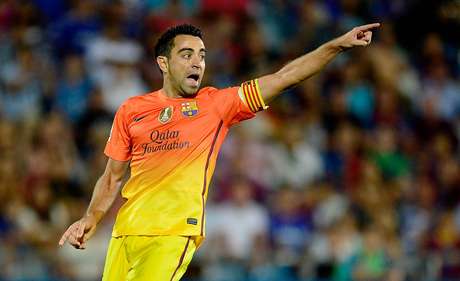 "This generation has not had a historic comeback and we would like to have one. We still remember against Inter Milan (two years ago when Barcelona lost in the semifinals) and we are in debt to the fans. We are optimistic and we can do it," said the player before the team's training in Ciudad Deportiva.
"I don't like the word failure in the least. One who doesn't try fails. It's not a good world. It is a dissapointment," added the player, who recognized that Barcelona did not play a good match and was disadvantaged by "the disgrace of the first goal, after it hit a player in the hand."
Xavi Hernandez did not doubt in accepting that Barcelona is in a "very unfavorable" position, but insisted in sending a positive message.
"Milan will close up even more in Camp Nou and we will have a lot of occasions to score. Last night they hada spectacular defense, we did not create the sensation of danger. We needed to compete more. The 2-0 result was very bad," he stressed.
Xavi also blamed some of the team's problems against Milan on the field conditions : "In Camp Nou, the grass will be humid and the ball will run, we won't have trouble controlling the ball and will have posession. We will play with two wings so they have to expand and make the field wider. Though we will have to be careful for their counterattacks," continued the midfielder.
The Barcelona star also stresed that Milan presented "a dream match" and recognized that the rival "worked very well on defense."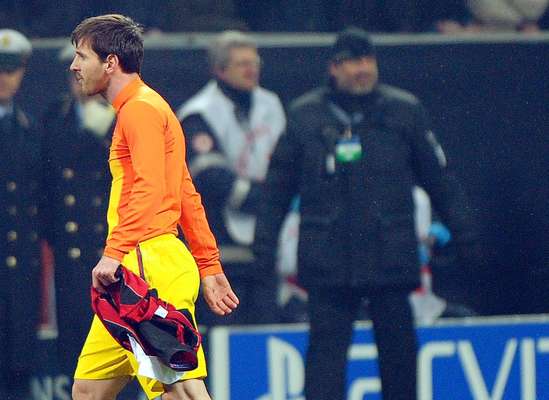 EFE - Agencia EFE - Todos los derechos reservados. Está prohibido todo tipo de reproducción sin autorización escrita de la Agencia EFE S/A.