Tim Tebow is the only backup quarterback in the league that makes headlines without even declaring a definitive statement.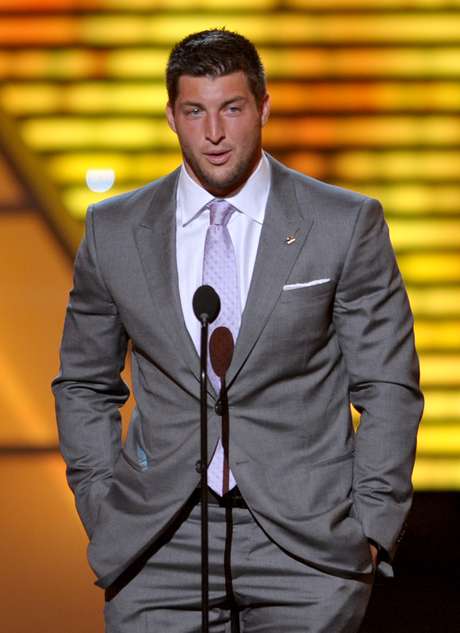 Tebow said in an interview with ESPN New York on Tuesday that, "I haven't ruled it out," when asked about a possible run for election after retiring from football.
Tebow continued to say, "It won't be anytime soon in my future, but it'll be something I'll at least look at and consider one day."
Is there such thing as a backup politician?
If so, Tebow would be great at diverting bad press by making headlines of his own, juking-by and barreling through barbs from rival candidates and occasionally delivering promises with little to no accuracy.
The 'wildcat' quarterback went on to say in the interview that five years after football he wants to continue to make a difference in people's lives. "I want to do that while I'm playing football, and I want to do that after I'm done playing football," said Tebow. "I want to do that until the day I die because I don't look at that as a profession or a career."
Right now Tebow can't help but make a difference in people's lives with as much national coverage he's attracting.
On the season, the most popular quarterback in the world has completed zero passes on zero attempts for zero yards.
He's added 33 yards on six rushes out of the Jets super-secret occasional option offense. It's not a wildcat; that's when a non-quarterback lines up under center.
That is, unless the Jets are making a statement by calling it a 'wildcat' offense, saying Tebow is not a quarterback.