Miguel Cabrera of the Detroit Tigers, the first player to win the Triple Crown in 45 years , won the American League's Most Valuable Player award on Thursday for the 2012 Major League Baseball season.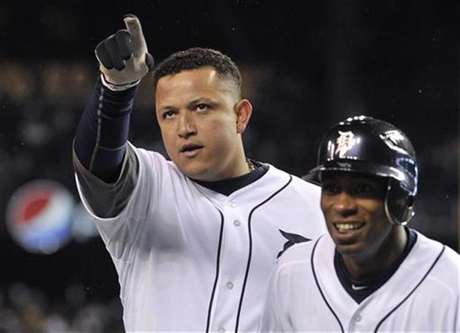 Cabrera became the first player since Carl Yastrzemski of the Boston Red Sox in 1967 to win the Triple Crown, leading the league in the three top traditional offensive categories with a .330 batting average, 44 home runs, and 139 runs batted in.
Combining the brute power of a slugger and the finesse of a leadoff hitter, Cabrera registered his historic season despite making a shift in position, moving from first base to third in order to make room for free agent Prince Fielder.
The 29-year-old Cabrera came on strong at the end of the season to help the Tigers overcome a sluggish start to overtake the Chicago White Sox and win the AL Central title on their way to a trip to the World Series.
Cabrera added another historical note with his victory, becoming the first Venezuelan to win the coveted MVP award, the most cherished individual honor in Major League Baseball.
The Tiger third baseman collected 22 of 28 first-place votes for a comfortable victory over Rookie of the Year, Mike Trout of the Los Angeles Angels, who got the other six first-place votes in balloting by members of the Baseball Writers' Association of America.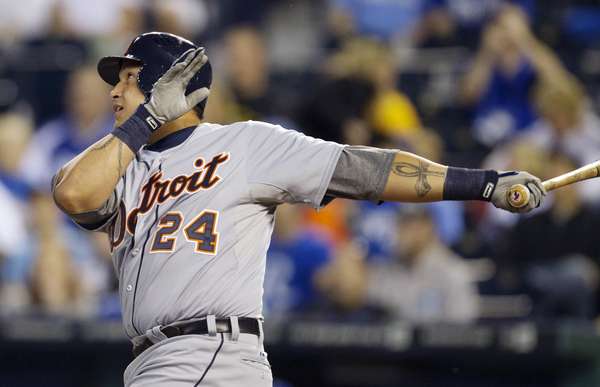 Reuters - Reuters content is the intellectual property of Thomson Reuters or its third party content providers. Any copying, republication or redistribution of Reuters content, including by framing or similar means, is expressly prohibited without the prior written consent of Thomson Reuters. All rights reserved.