The United States won the women's under-20 World Cup on Saturday, defeating defending champion Germany 1-0 on a goal by Kealia Ohai in the 44th minute.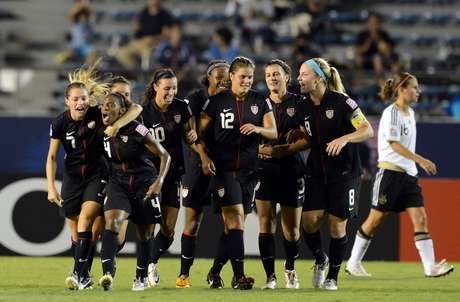 Crystal Dunn beat a German defender in the penalty area and squared a pass to Ohai, who sent a right-footed shot over goalkeeper Laura Benkarth . It was the first goal Germany gave up in the tournament.
Germany pressed forward in the second half, but the Americans defended staunchly to protect the lead. Leonie Maier rattled the crossbar in the 72nd minute and came close again with a long shot in the final minute, but U.S. goalkeeper Bryane Heaberlin made a good save.
These teams met in the group stage, with Germany winning 3-0 on Aug. 27 in Miyagi. The Americans also won this tournament in 2002 and 2008. Germany won in 2004 and 2010.
Earlier Saturday, Japan beat Nigeria 2-1 in the third-place game. Yoko Tanaka and Asuka Nishikawa scored for Japan and Desire Oparanozie had Nigeria's goal.
AP - The Associated Press. All rights reserved. This material may not be published, broadcast, rewritten or redistributed.