Serena and Venus Williams were among six players nominated for the U.S. Olympic women's team to compete in next month's London Olympics, the U.S. Tennis Association (USTA) said on Tuesday.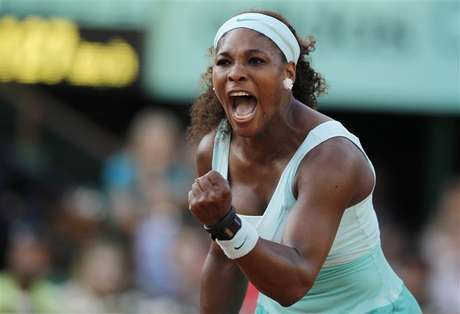 The Williams sisters were listed to play in both the Olympic singles tournament and as a team in doubles for the competition on the grass courts of the All England Lawn Tennis Club at Wimbledon.
U.S. women's tennis coach Mary Joe Fernandez also nominated Christina McHale and Varvara Lepchenko to play singles, and the world's number one-ranked doubles team of Liezel Huber and Lisa Raymond.
Serena Williams, a 13-times grand slam singles champion, and her sister Venus are undefeated in Olympic doubles competition claiming gold medals in 2000 and 2008. Seven-time grand slam singles champion Venus Williams also won the gold in singles at the 2000 Sydney Olympics.
U.S. men's tennis coach Jay Berger nominated a six-player team consisting of four singles entries and two doubles teams.
Former U.S. Open champion and 2004 Olympian Andy Roddick was named on the team along with John Isner, Ryan Harrison and Donald Young in singles.
The 2008 bronze medalists in men's doubles, Bob Bryan and Mike Bryan, will return to the Olympics as a U.S. men's doubles team, with Isner and Roddick making up a second doubles team.
The United States will also nominate two teams in mixed doubles, which will be contested at the Olympics for the first time since tennis returned to the Games in 1988. The mixed doubles teams will be made up from those on the squad and will be announced once all players are on site, the USTA said.
(Reporting by Larry Fine in New York; Editing by John Mehaffey)
Reuters - Reuters content is the intellectual property of Thomson Reuters or its third party content providers. Any copying, republication or redistribution of Reuters content, including by framing or similar means, is expressly prohibited without the prior written consent of Thomson Reuters. All rights reserved.